Sometimes you need to be careful with your photo captions on Twitter – which is what openly gay singer-songwriter Brandon Skeie learned this week.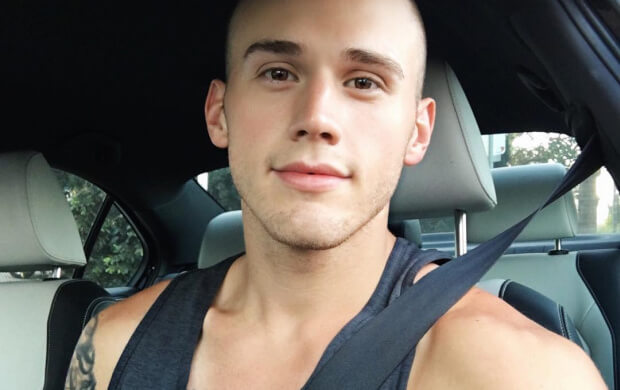 Brandon (23) moved our hearts earlier this year with his tribute song (along with Eli Lieb) to the Orlando victims, "Pulse". Last year, he saw major success with his cover-version of Adele's "Hello".
On October 1st, Brandon posted a shirtless selfie in bed, with his hand off the frame, and the caption saying "Just a little me time":
Just a little me time 😏 pic.twitter.com/UFhNj16JXR

— Brandon Skeie (@BrandonSkeie) October 2, 2016
His fans were immediately all over this, wondering what was involved in this "me time" exactly:
are you literally implying that you're currently masturbating??? 😂😂😂

— David Levitz (@DavidLevitz) October 2, 2016
u wanking babes?

— Gonzo (@MuscleYoda) October 2, 2016
Oh my… haha!

— Nick 📎 (@NickWMpls) October 2, 2016
Eventually, Brandon caught on, and explained himself on his Facebook page:
In anycase, we're just happy with that photo.