Earlier this year, gay porn superstar Blake Mitchell surprised his fans by announcing he was leaving Helix Studios – where he was an exclusive performer for more than four years.
Now, after a hiatus of several months, Blake has released a new gay porn scene – and it's with one of Helix' big competitors – CockyBoys.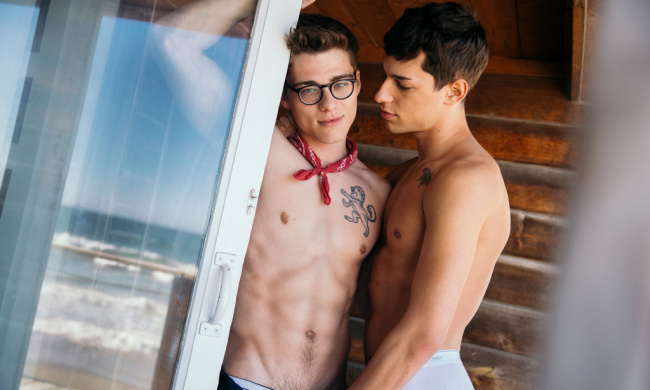 24-year-old Blake Mitchell (who recently revealed on social media that his real name is Lane Rogers – but is still using the Blake Mitchell name for his porn work), has been working in the gay porn business since he was 18.
First, as a webcam model, and then as a Helix Studios exclusive. (You can see his many scenes with them via this VERY NSFW link).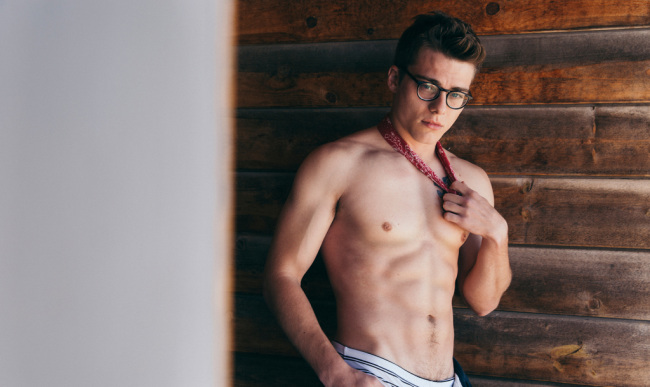 Last year, Blake also appeared in a few scenes on Davey Wavey's gay erotica website – Himeros.TV (Also NSFW Link!). And during his hiatus from studio work, he posted gay porn clips filmed with his boyfriend – Chad Alec, on Chad's "OnlyFans" account.
Ever since he left Helix Studios, many were wondering where Blake/Lane will end up, and now we have an answer – another veteran gay porn studio – CockyBoys.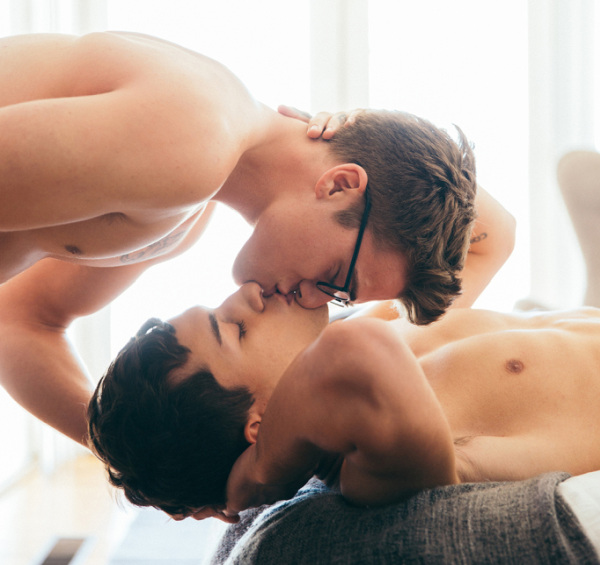 It's interesting to note that several other Helix Studios models have moved to CockyBoys over the years, including Sean Ford (who had a short relationship with Blake in the past), Ben Masters and others. (And some have made the reverse route, moving from CockyBoys to Helix Studios…)
For Blake's first scene on CockyBoys, the studio has paired him with another studio newbie – Hayden Brier. The scene was shot by award-winning videographer and photographer RJ Sebastian, and as is often the case with his work, it is shot beautifully on location in Malibu.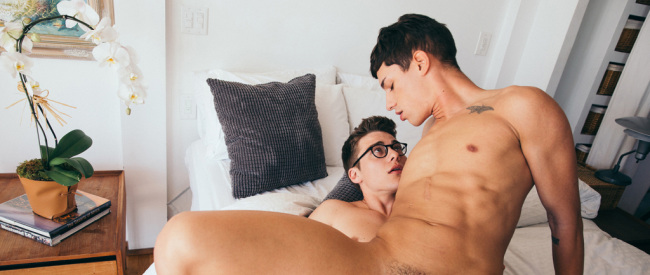 Blake/Lane mentioned on social media that he filmed several scenes with CockyBoys, which will be released in the near future. And then… well…
"Excellent to bring Blake Mitchell 'back to life' for a few more scenes before I put him on the shelf for good."
Say it isn't so!
Obviously, we can't show you the explicit photos and videos here – so go ahead to CockyBoys for that – they're also running their summer sale these days, so it's the perfect time to join.
Watch Blake Mitchell On CockyBoys