Blake Mitchell is one of the biggest stars in gay porn these days (both figuratively and, ehm, literally). And as someone rooted deep in the industry, he has a lot to say about the business, about his bisexuality, and – unfortunately for his many fans – his changing future in gay porn.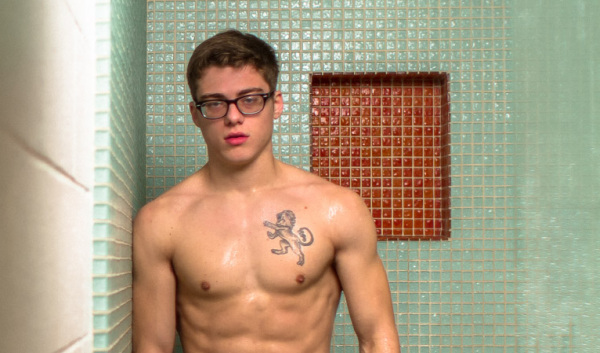 23-year-old Blake Mitchell can usually be seen on Helix Studios (NSFW Link!), and recently also on Davey Wavey's new gay erotica website – Himeros.TV (Also NSFW Link!).
In a new video interview with Str8UpGayPorn (NSFW Link again… as are most of the links in this article), Blake talks candidly about his life – and on his humble gay porn beginnings, almost five years ago.
"Late 2013, I was working at a 24hour diner in Kentucky… I met this guy there, I went over to his house… One morning after we made out the night before, these three hot naked chicks ran into the room, screaming about how much money they made the night before."
Blake assumed they were strippers, but no – they were cam girls. And that was his light-bulb moment – "I kind of looked at my pants and thought… I could do that."
https://www.instagram.com/p/Bg62he1H4fb/?taken-by=theblakemitchell
Later that year, Blake joined Helix Studios, where he filmed his first porn scene. "There were a lot of things I was doing that me now… would never do those things, performance-wise."
https://www.instagram.com/p/BfWGdoonVLG/?taken-by=theblakemitchell
Blake isn't gay, he's bisexual – and that fact brings with it, sometimes, some grief on social media.
"Some accounts on Twitter are tweeting pictures of me and saying 'he's actually straight, don't follow him', and these pages are like… it almost reminds me of this Nazi racial purity thing – 'I only want GAY MEN in my gay porn!'.

Hey, you've been jerking off to Sean Cody for years… let's not sit here and pretend like they don't. For a lot of people in the community, the B in LGBT is silent."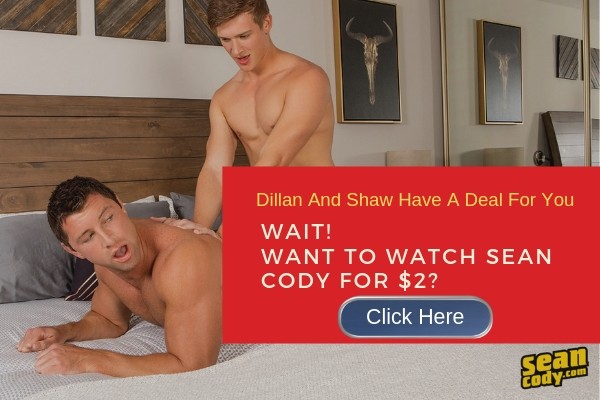 And yes, Blake also talks about his future in gay porn – and the news aren't good for his fans.
"It's going to be kind of rare, on a scene to scene basis. I've moved up in the company and started working for corporate (As a producer).

Filming takes time, and maintaining your body takes a lot of effort, and takes a lot of mental and emotional bandwidth that I think would be better focused elsewhere."
Oh well – at least there's a very rich back-catalogue to enjoy.
Watch the full interview right here: