Most people use Grindr for sex, obviously. Some people say they use it to talk with friends. And at least one auto mechanic from NYC, is using Grindr to… help gay guys with their cars.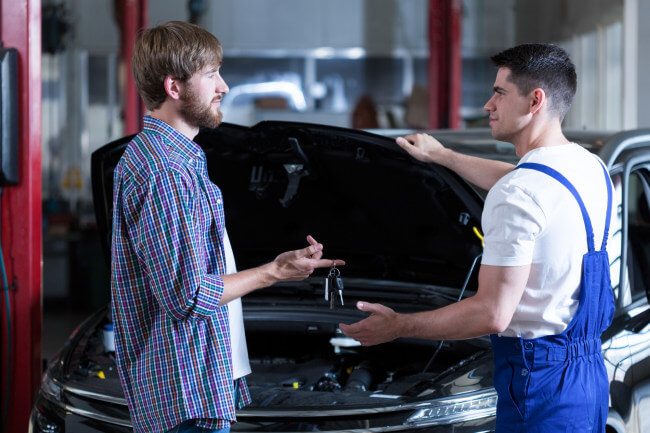 This incredible testimony comes from this guy on Reddit, who decided he just wants to give back to the Grindr community. And not in a kinky way.
"I'm a mechanic for a living", he writes. "A few weeks ago I set my profile to Auto Mechanic and the description to like 'mechanic here, if you need car advice or help hit me up and I'll be glad to help.'
And he had takers on his offer. A LOT.
My grindr has been blowing up and it's sooooo much fun diagnosing and helping fellow gays with their cars. Some I've probably saved from a huge accident, some from massive repair bills, and just help people with general maintenance.

I just got back from driving out to someone near by at a store because he said he had a grinding noise from his 08 Spectra. I wanted to make sure his car was safe so I went out in the rain to help.

He wasn't very descriptive or helpful in describing the noise but honestly, though maybe his engine was about to go or his brakes were dangerously shot. Found the issue to be nothing of concern and went on my way.

This new grindr mechanic thing has been the most fun I've had on grindr, hands down. Like the sex is Meh compared to this.