Ashley Parker Angel, the former O-Town star (an American boy band formed during MTV's "Making The Band" reality TV show in the year 2000), is getting ready for the U.S. elections – by… taking his clothes off.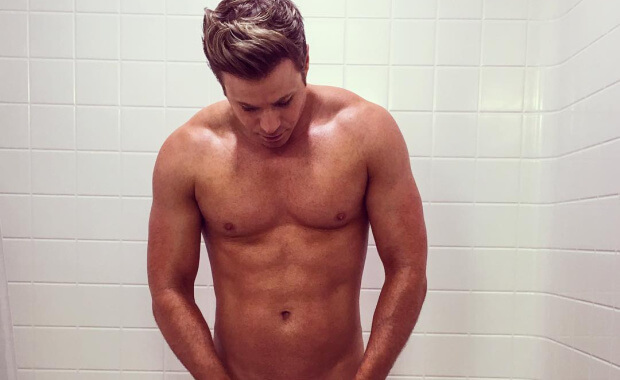 Ashley's Instagram account was kind of dormant for a while – but now he's back with a bang. Or, we should say – with a towel.
He posted this hot photo of himself, wearing nothing but a towel, with the caption:
After this election cycle I think we could all use a shower…
Of course, after looking at this picture, we might need a shower as well, election cycle or not. And the interesting question is Who TOOK this photo? Maybe it was his cleaning lady again?…
This isn't the first time Ashley spoils us with nude towel-only photos. There was this one:
And the one where he skipped the towel altogether:
And, well… That:
All we can say is – keep 'em coming!