Remember O-Town? The American boy band was formed during MTV's "Making The Band" reality TV show in 2000. One of its stars was Ashley Parker Angel, who today, at 35, is still mighty hot. Well now, he's also naked – and blaming (crediting?) his cleaning lady.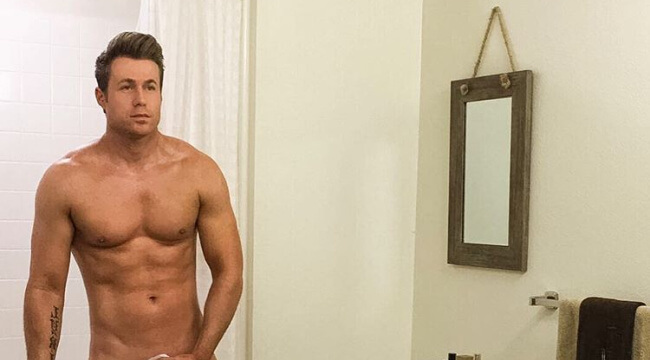 Ashley keeps a very revealing Instagram account, and occasionally indulges us with some almost-naked photos. On his latest one, "wearing" only a towel, he mentioned his cleaning lady as the culprit:
Huge shout out to my cleaning lady for taking these bathroom pics. It's never awkward.
Cleaning lady or not, there's the photo:
https://www.instagram.com/p/BI3fms8Da4U/?taken-by=ashley_parker_angel
And if you're wondering, two weeks ago we had a similar one, again in Ashley's birthday suit:
https://www.instagram.com/p/BIlIFKGjorY/?taken-by=ashley_parker_angel
And that's him in his early O-Town days:
Signing off
https://www.instagram.com/p/BHNlk9yDjKL/?taken-by=ashley_parker_angel
No, really
https://www.instagram.com/p/BGu36UGHa6Z/?taken-by=ashley_parker_angel
OK, Last one