Ashley Parker Angel just keeps feeding our thirst these past few weeks – and he's at it again. After a couple of super-raunchy front side photos, the former boy-band star… turns around.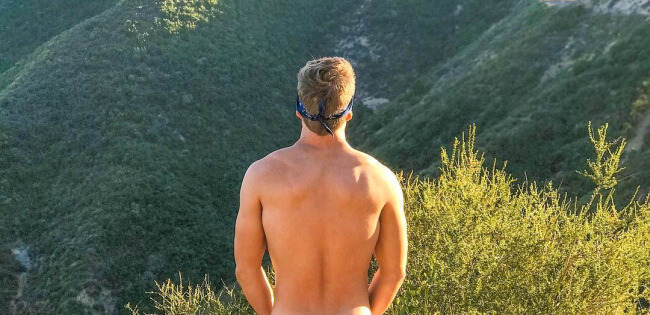 The 35-year-old singer who used to be part of MTV's "O-Town" band is doing a "100 Days of Fitness" challenge, and is currently on Day 58.
Apparently, he went camping – in his shoes and his tight, white, see-through underwear – and that's it. Oh, there's a bandana as well.
Come to think about it, it's reasonable – why would you need to wear anything else when out in nature? (Then again, why would he need to wear ANYTHING?)
Here's what it looked like:
https://www.instagram.com/p/BUu-0felspG/?taken-by=ashley_parker_angel
And that's the other side: