We were looking forward to it – and yesterday (Tuesday) it happened – John Stamos and Glen Powell took their clothes off, and entered the shower… together.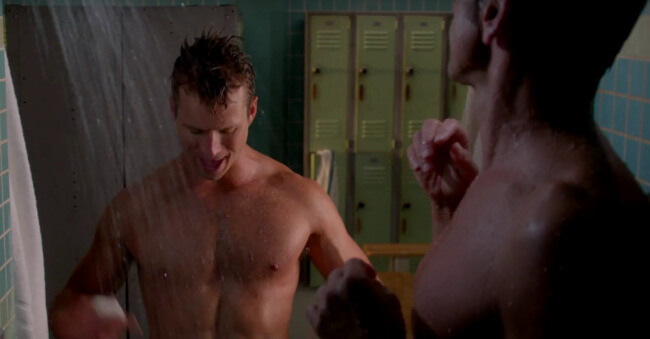 In an interview with Harper's Bazaar John Stamos revealed a few scoops and spoilers from the second season of Ryan Murphy's "Scream Queens" – among them, his shared loved story with Glen Powell's character, Brock Holt.
The steamy scene, which starts with Stamos explaining how he checks two boxes on the "Dateable Guy Checklist", and Powell trying to impress his with his… size.
You can watch the full episode through Hulu (where you can also get a free 2-week trial), or see a glimpse of the steamy scene here: