Some people prefer to keep it quiet during sex, while some love dirty talk. But what do you when you're a polite, mild-mannered person – but you love talking dirty in bed? That's the problem this guy on Reddit was facing, so he came for advice.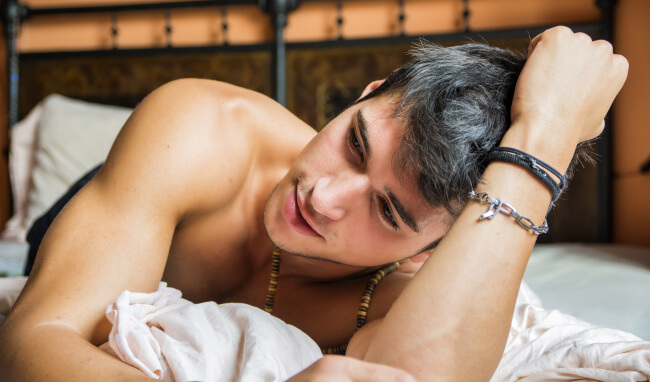 "Alright so I love talking dirty when I'm having sex", he writes, "nothing turns me on more.". But – there's a problem:
Because my parents were super tough regarding manners and being polite etc, I have a hard time busting out dirty talk during a hookup, mid-sex, out of the blue, and possibly upsetting the person I'm with.

Say, if it's a hookup situation, where you actually meet the person at a bar or something and don't have time to discuss these things like you might via Grindr or a dating app, what's the appropriate protocol to follow? I love doing it, but I don't want the person I'm with to feel bad or gross or degraded.

(Also, by talking dirty I don't mean anything extreme. I'm talking like, "I love f**** your a**" etc.)
The commenters on Reddit had some hilarious suggestions:
My dearest, I was wondering whether I would be able to choke on your veiny piece of man steel after the dinner?
May I please stick my hard throbbing member, in your tight hole, kind sir? If it's not too much trouble?
Say it in an English accent. Downton Abbey style.
And one guy just had an issue with the entire thing:
So it's not awkward to put your dick inside of him, but it's strange and clumsy to ask what he likes to do in bed?