It's been too long since we had a look at what sexy Polish model Adam Jakubowski is up to – so what better time to revisit, than when he's baring his bum in a new photo?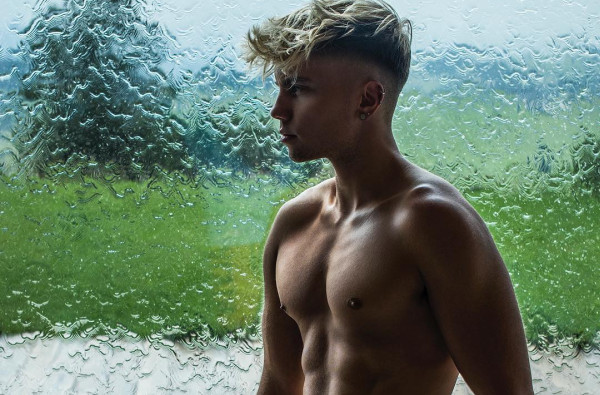 Adam Jakubowski is a 29-year-old model from Poland, who also works as a makeup artist, a stylist, and a photographer for his own studio. He often collaborates with fellow hottie Enrico Lavigne – eating pizza in the nude, having fun in bed… you get the picture.
Unfortunately, as we all know, Instagram is very strict with things you can and can't show. Twitter to the rescue then – as Adam used it to post a particularly raunchy photo this week… (He also has an OnlyFans account, where he gets even raunchier)
Enjoy:
Ok… Time to post something that you can't see on my insta 😈🍑🍑🍑 pic.twitter.com/Gv3caSr4Ol

— Adam Jakubowski (@ladyjakubowsky) December 3, 2018
While we're at it, let's see some more of what he's been up to with photographers Marcin Rychły and Dariusz Kolorz 
Time to take a bath –
Oh, he's naked again –
Beautiful (the rain is too)
Chilling out with Enrico
We'll keep watching!