Those of us of a certain age, remember the game Where in The World is Carmen Sandiego (which was also turned into a TV series). Well, there's a new game to play – Where in the world is AbsolutelyBlake's naked bum?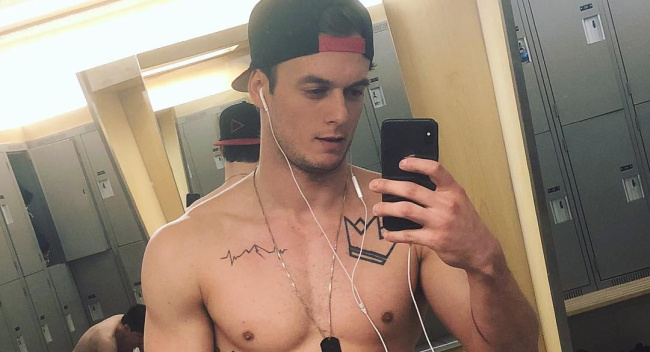 If you need a refresher, AbsolutelyBlake is a popular YouTuber (173,000 followers and counting!) who loves to get naked out in the wild. We've seen him naked in the snow, and then in the forest, he showed us his big wood, and then he was naked near a beautiful waterfall… you get the picture.
This time, Blake ended up at a beautiful spot – Lake Louise, Alberta, which is part of Banff National Park in the Canadian Rockies. So, naturally, he took off everything but his hat.
https://www.instagram.com/p/BzVylrdBBr7/
Beautiful, indeed. (And the lake is nice too).
And although he's been on a short hiatus from YouTube, here's a recent video of Blake trying to determine his sexuality with an online quiz. We can think of a few other, more, ehm, enjoyable test methods…