Don't you just love spa day? Body massages, a relaxing sauna, and hottie model and actor Zander Hodgson wearing nothing but a towel. And thankfully, his photos from that day leave very little to the imagination…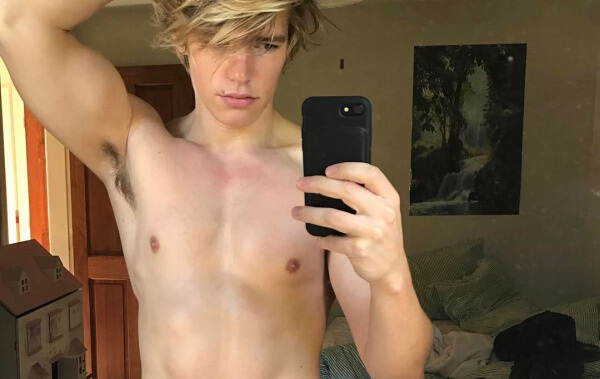 26-year-old Zander Hodgson is an actor and a model, originally from the UK, known from UK soap opera Coronation Street. Recently, he was also featured in US drama Ray Donovan – and in a gay sex scene, no less.
And with more than 80,000 followers on Instagram, Zander is also Insta-Famous – and for good reason, as his nude (under the towel…) photos from the spa clearly demonstrate.
And two more (slide to see the second one) –
Of course, Zander also looks good when he's not doing any spa duties:
We'll keep watching…