Longtime readers of GayBuzzer know we've been following Zac Efron for years. One could say he was a twink – then, a twunk (with muscles). But now… wait… is Zac a hot daddy now, in his new Netflix show Down to Earth?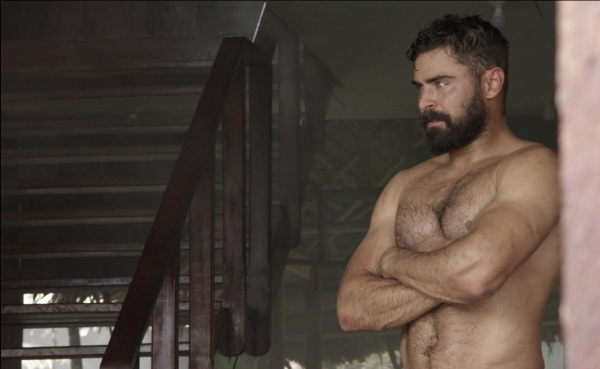 Yep, it seems like at 32-years-old, our favorite twink heartthrob has morphed into a DADDY right before our very eyes. Or even better – a Zaddy!
If you're a fan (and who isn't?) you're going to want to pay close attention to this documentary series on Netflix called Down to Earth. But to help you out, our friends from Mr Man have collected some of his hottest moments – new and old, SFW and NSFW.
In his new series, the super sexy and buff Zac Efron lets his adorable personality shine as he explores various elements of our natural world. One of those elements of our natural world just so happens to be his shirtless bod!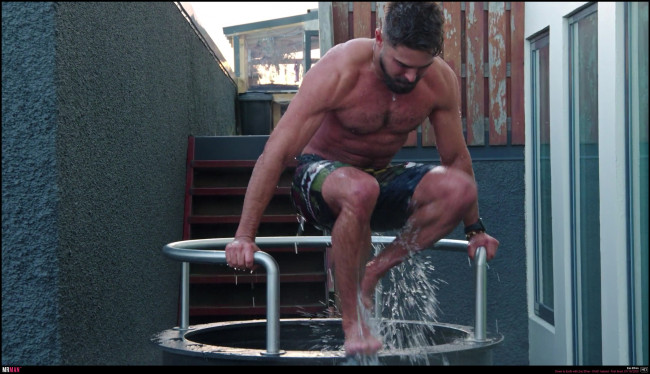 In one particularly erotic scene, Zac receives a traditional wellness treatment. This involves dousing him with water and then making him sweat out his toxins in a crouched position. What a coincidence, that's our kink!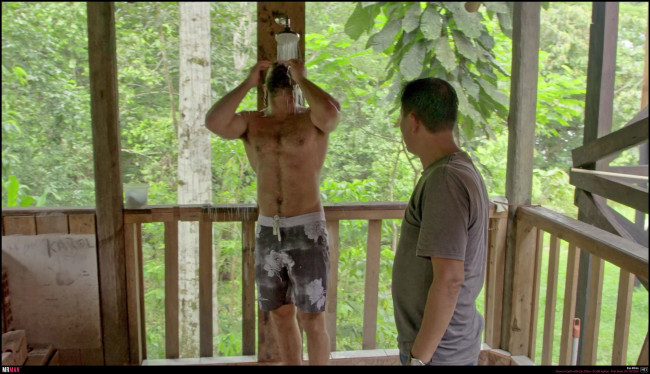 In Zac Efron's other shirtless scene in Down to Earth, he gets into a painful sauna with his rippling muscles on full display.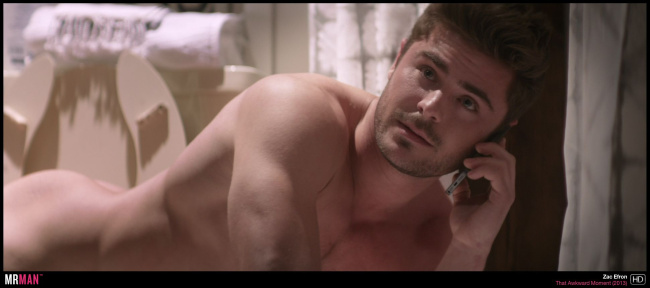 Yes, we've seen Zac Efron strip down in many different movies, and yes we've even seen him nude in projects like Dirty Grandpa and Extremely Wicked, Shockingly Evil and Vile…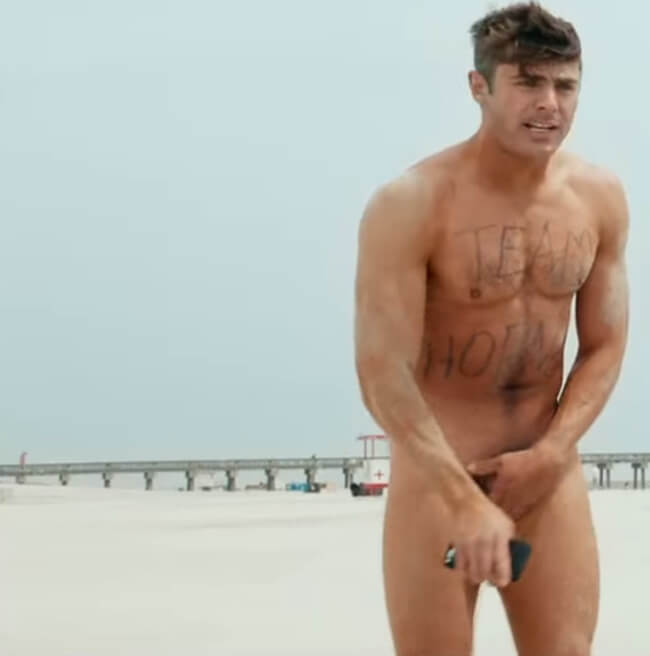 But there's something about being able to casually hang with this genuinely sweet star that makes Down to Earth really special.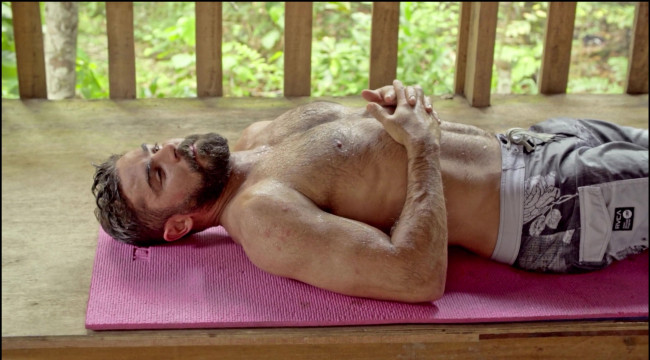 We learn a lot about the natural world, but more importantly, we learn a lot about Zac Efron's anatomy, and isn't that what life's really all about?
If you want to see all the UNCENSORED Zac Efron photos and clips – go on over to his Mr Man page.
It's like having your own Naked-Celebrities NSFW search engine!