Even if you haven't heard the name Xavier Serrano, there's a good chance you've seen this popular Spanish model. But… have you seen him naked? Well, now you will, thanks to his recent photoshoot.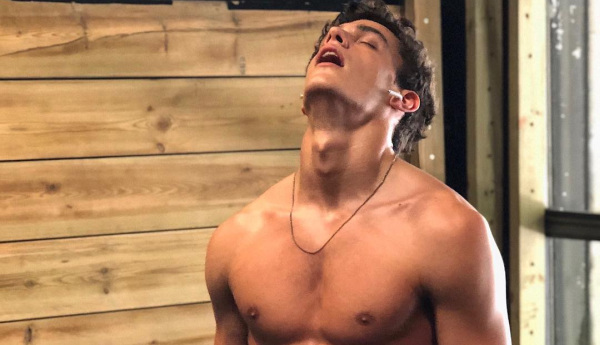 Xavier Serrano is a very popular 25-year-old model who has more than 779,000 Instagram followers. He was featured in a variety of publications, and has walked the runway for Dolce & Gabbana, Emporio Armani and others.
And while this isn't the first time we've seen him naked, we'll take as much of it as we can. Xavier was the cover-boy for L'Officiel Hommes Poland (just like fellow model Pietro Boselli).
And for two photos taken by photographer Anthony Meyer, he took it… ALL off. AND he got wet. What more could we ask for?
(Make sure you swipe, there are two photos here) –
We're truly breathless now.
https://www.instagram.com/p/BrAzfW3F-gu/
And if you want to see him in colour (almost naked… but not quite) – there you go: