Jordan Doww is a hilarious, openly gay and handsome YouTuber, who recently did a set of collaboration videos with Davey Wavey. In this one, Davey mentors the young Jordan into the gay world, by teaching him some gay slang.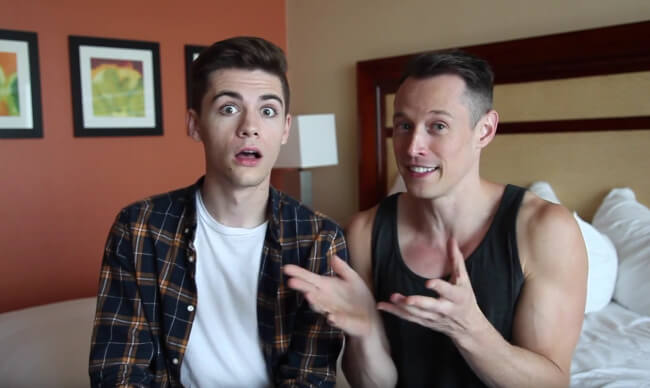 "Davey Wavey is an expert on being gay", Jordan explains. "A gay guru", Davey confirms. And from there, Jordan's knowledge of gay slang gets tested again and again. His promised prize? Get to "squeeze Davey's tits".
It starts off easy, with the word Rosebud, which Jordan doesn't know – so his face gets immediately red. (Hint: it happens after you bottom…)
Then they move on to words like Vers, P&P, UC, and… Twink. "Everyone calls me that", Jordan complains, "What is it?". Don't worry, he gets an answer.
Watch the full video right here: