London Pride was held this weekend, and as always, it was not just about freedom, pride and beautiful marriage proposals – but also about hate mongering. A group of Anti-Gay protesters were there, spreading hate – but then they were met by actor Jesse Eisenberg.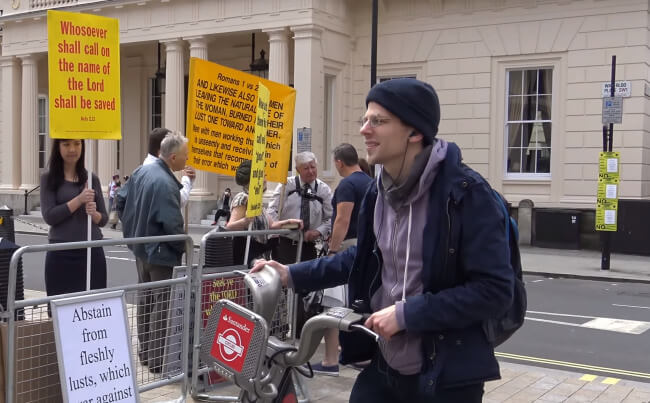 Jesse Eisenberg ("The Social Network", "Batman V Superman") is in London these days, performing in a play that he wrote – "Spoils". A video that was shot, shows him walking past the parade route, when he came across a group of Christian demonstrators holding sings with bible quotes.
When Jesse was offered a pamphlet and refused to take it, while shaking his head, the protester asked – "Is your mind closed?"
Jesse, who looked flabbergasted, said in reply – "Is my mind closed? Dude, that's so fucked up", and walked away.
Watch the exchange right here:
h/t: NewNowNext