It's peak summer time, and you know what that means – hot TV stars get hot, so they get wet, while wearing skimpy see-through shorts. And this time – it's 90210 star Trevor Donovan quenching our thirst.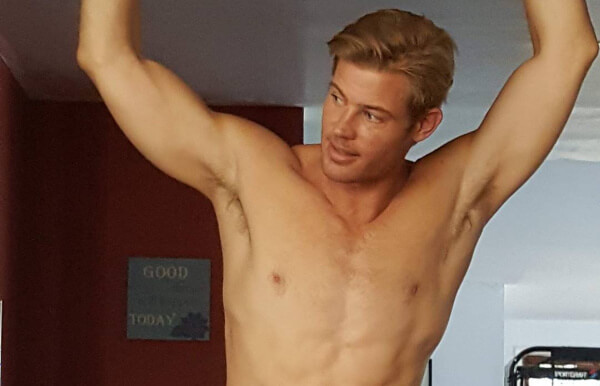 Trevor Donovan is a 37-year-old model and TV star, mostly known for his role on the CW's reboot of 90210, where he portrayed Teddy Montgomery (a character that eventually came out as gay).
And yes, he's still extremely sexy (maybe even more so than back then) – and he's got abs of steel, which look particularly good when wet. And those wet shorts, of course. Enjoy:
We know you want some more… so don't worry – there's more:
… And he's wet again:
And no beard this time:
We'll definitely keep watching!