Enough with the dietary tips – openly gay Olympic diver, Tom Daley's, now ready to push you to the limit, and make you sweat (while getting abs as perfect as his).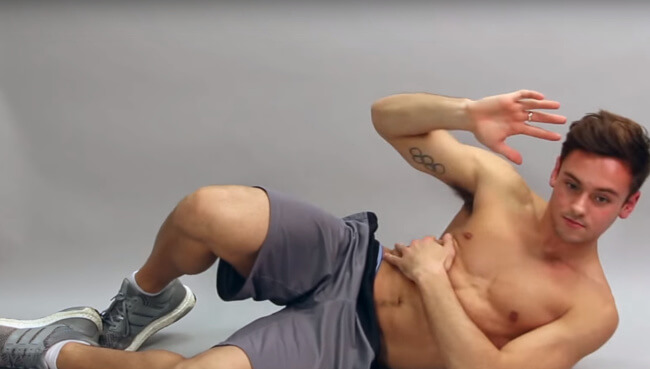 After a series of video nutritional tips (including one with a naked coffee shower), it's time to work on those abs. Daley promptly takes his shirt off, and demonstrates the workout you're expected to do – "In the morning when you wake up, at the end of a gym session, or when you get home from work."
"It'll leave you feeling great", he says. But watching HIM do the workouts, seems to have the same effect.
So watch and learn right here: