The 2016 Rio Olympics are almost upon us, and Tom Daley's getting ready, along with the rest of the Great Britain team. And thankfully, he's giving us a behind-the-scenes peek at the Olympic clothes fitting process.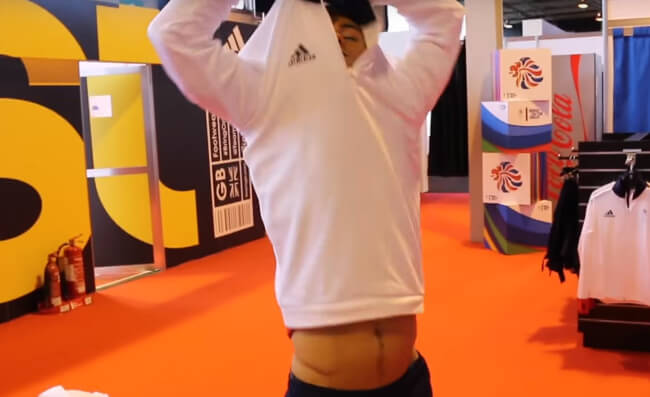 Team GB's kit was designed by Stella McCartney and it depicts a lion on a podium, along with the team's emblem. And most importantly – the trunks are small, and tight. Very small. And Very tight.
So Tom Daley, the openly gay Olympic diver, filmed a Vlog for his popular YouTube channel, and it includes such marvelous sights as Tom taking his shirt off, Tom having playful fun with the rest of the GB team members, and Tom catching balls (Trust us, it's there, just watch).
Go ahead and watch the full thing right here: