Tyler Oakley has a weekly show on the "Ellen's Digital Network", and this week, Tom Daley was on as a guest. What better excuse is there for the two of them to sit together and stare at beautiful male abs, playing a game of "Guess The Celebrity Abs!"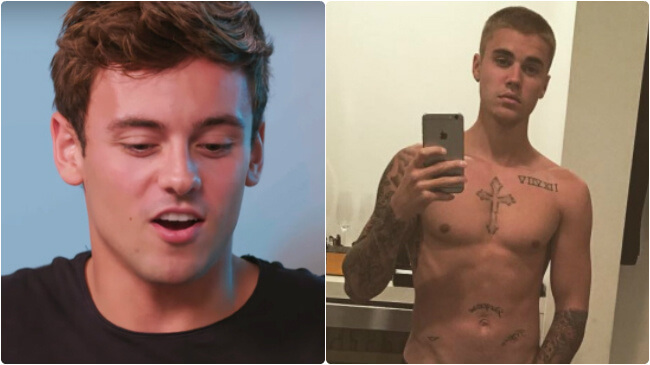 Tyler and Tom, one an internet phenomena and one an Olympic medallist, are both openly gay. At the start of the interview, Tom talks about his growing fan base all over the world, and how weird it is for him to have all these fans.
And it was also weird for him to get underwear sent to him by a fan.
Then, the two are shown male celebrity abs, from Justin Bieber to Chris Pratt – and they have to identify the abs. They do a pretty good job… And we also learn hairy chests are a BIG turnoff for Tom.
Later on in the show, another hunky star appears – Scott Eastwood.
Watch it right here: