Hard to believe, but Tom Cruise is already 57-years-old. Gay men (at least those of a certain age) owe numerous moments of, ehm, sexual awakening to Tom Cruise's cheeky smile and that slender body. And luckily, he had a lot of semi-nude moments on-screen…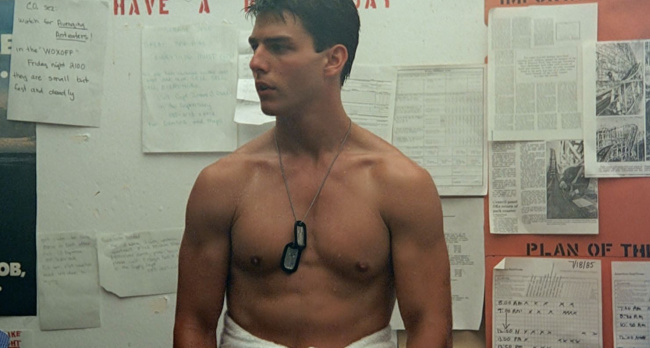 During his many years of acting, Tom Cruise has given us countless legendary naked moments. To celebrate his birthday, our friends from Mr Man were quick to put some of those hot nude moments together. Here's a glimpse at some of them…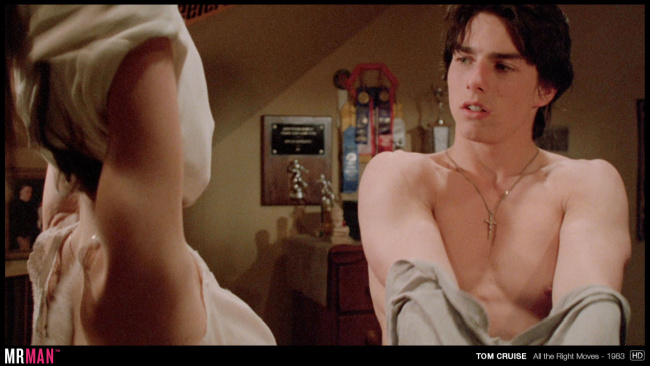 Tom was shirtless and showing off his always in shape, toned chest in multiple films, but it is in All the Right Moves (1983) where Tom has his pants unbuttoned and his little jet fighter is on full display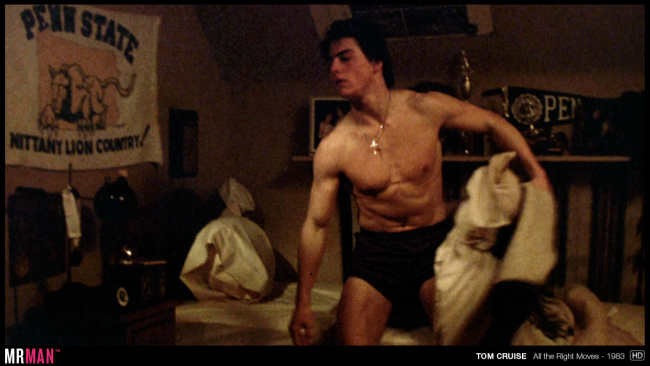 Of course, Risky Business (1983) had that famous underwear-dance scene. But there was another memorable moment of Tom in his underwear…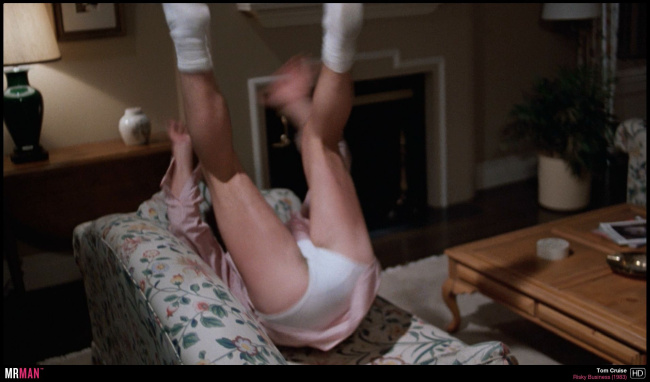 Tom has never been shy about doing what it takes to make a part right – going so far as to volunteer to shoot a scene in assless chaps without any underwear for Rock of Ages (2012).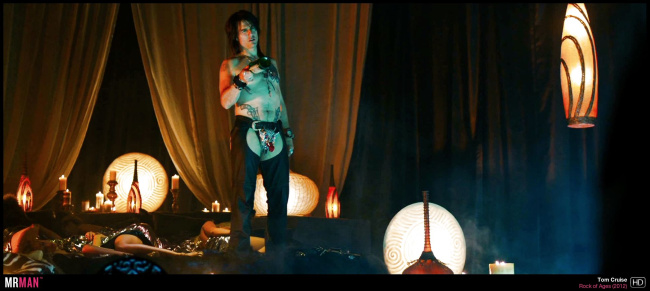 And it was a movie from 2017 – The Mummy – where we got to see Tom's ass in all its glory…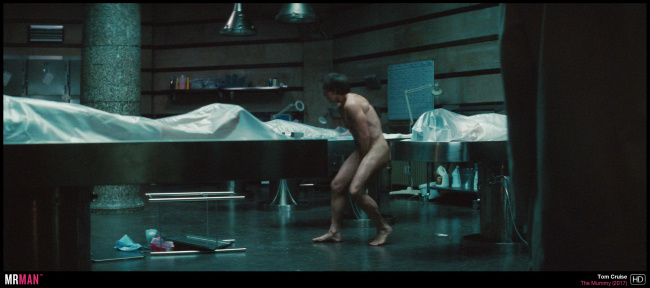 Some scenes are just too NSFW – so for the full, uncensored collection, go over to Mr Man's Tom Cruise Page. You can get it ALL – and countless other nude celebs – for just… $5/month.