The rebooted Power Rangers movie won't be here until 2017 – but in the meantime, we're seeing more and more of the new characters and actors – and the red ranger, that is – Dacre Montgomery – is displaying very heroic abs.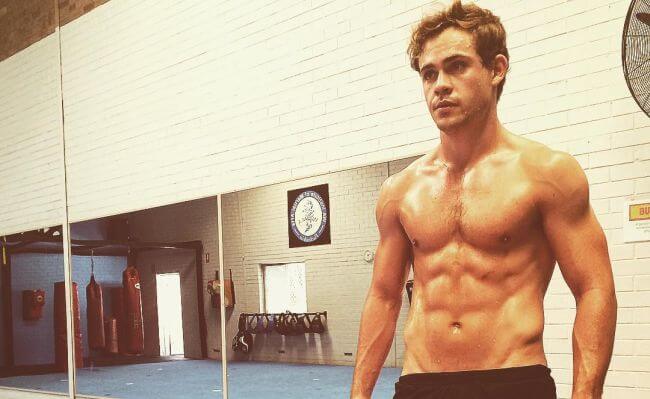 The 90's series, and now the movie, tell the story of a group of high school kids with superpowers, who wear color-coded costumes.Earlier this week, several teaser photos for the new movie were released, with the various Power Ranger colors and actors:
But we're more interested in behind the scenes shots of our boy Dacre – who, as you can see, is training hard for his new role:
And a while back, we saw this one:
And that video of him..hmm…working out:
And if you're worried about the other "colors" – don't. Ludi Lin (The Black Ranger) and RJ Cyler (The Blue Ranger) are just as hot:
So OK, we have no idea how the movie's going to turn out – but if it's half as good as the Rangers' abs – we're in.