Steve Grand, the openly-gay-singer-slash-YouTuber-slash-hunk, is back with a new video, where he talks about the thing that always "makes the blood flow away from his penis" – and a couple of things that do the opposite.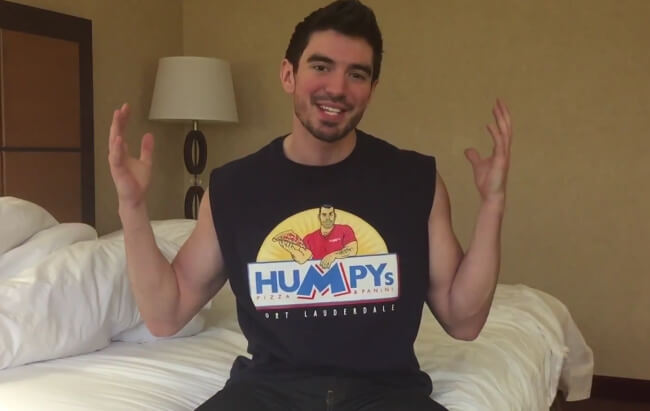 "I was scrolling through my dating apps", Steve says on the video, "and I noticed that someone with a very nice torso messaged me. He had a nice 'dad bod', which is what I like, and the hair pattern on their chest was really nice… So I messaged them back."
And then – the disappointment:
I wish I actually read their profile first – because this person seems to be a very negative person.

And I realize I didn't want to talk to that person anymore, after reading the laundry list of things that they don't like about people, and the dating scene.

There's a lot of negativity on my news feed, and I'm not looking for someone who's just going to complain more.
Then, he moves on to some tips on how to "sell yourself" on those dating apps. Who knows – do it well, and you might even hear from Steve…
Watch the full video right here: