Steve Grand, the openly gay singer-songwriter, makes us happy all year-long. Whether it's with his original songs, his song covers, or his semi-naked photos that feature his impressive bulge – we're there to watch (and listen).
So when the time came to wish Steve a Happy Birthday, we were all prepped for a celebration – but that's when we saw his post on Instagram, stating that his birthday's been cancelled.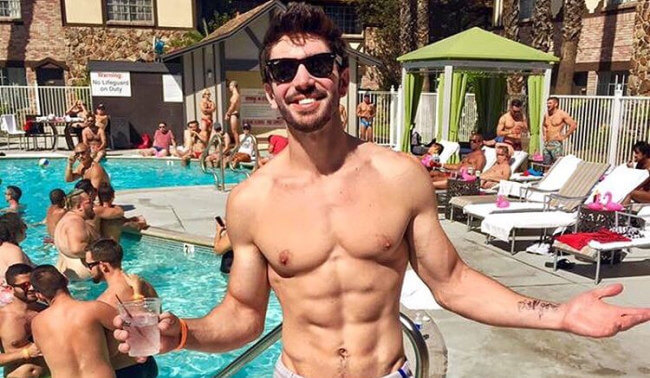 Steve was supposed to turn 27 today, on the 28th of February. But, according to him, he is not going to "touch our planet for the entirety of the 28th", so he can't really turn 27.
"I will remain 26-years-old after Feb 28. No need to wish me 'Happy Birthday' tomorrow as I will take off from LA at 10 pm tonight (the 27th) and land at 8 AM on March 1 in Sydney.

Since I will not touch our planet for the entirety of the 28th, I will not turn 27. It's just physics you guys."
Here's the entire birthday cancellation message:
Still, we're going to at least celebrate his non-birthday, by looking at some of his past photos (mostly THOSE photos), and videos.
There's… that –
And there's… This –
Oh, and of course, this one –
And there was that steamy shower ad –
And of course, he has some beautiful songs – there's the one that started it all, "All American Boy" –
And the hip remix of "We Are The Night" –
And one of our personal favourites, his cover for Justin Bieber's "Sorry" –
Happy [Non] Birthday, Steve Grand!