Yep, there ARE soccer players in the U.S., it's not all about football – and the players are hot! But how would we go on with our lives, without finding out whether these players prefer… boxers or briefs? And even better – have them show it!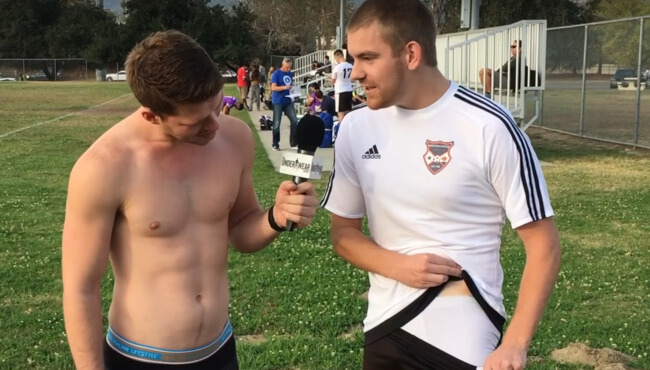 Daniel X Miller found himself a bunch of veteran soccer player, who also taught him some important soccer terms. "Forward", for example, is apparently "the top, the guy who usually scores". Hmm…
Eventually, they move to the important part – boxers or briefs? And in soccer, it's important, because you don't want things to… "flop around".
And the guys don't just tell – they show.
Watch it right here: