If there's one thing you can say about European films -it's that they're not as prudent as their American counterparts – and there's plenty of nudity to be seen – yes, even explicit male nudity (remember when we saw ALL of Bill Skarsgård?).
So today we're going to introduce you to a short Norwegian film, which really plays on that line that stands between porn and, well, mainstream erotica.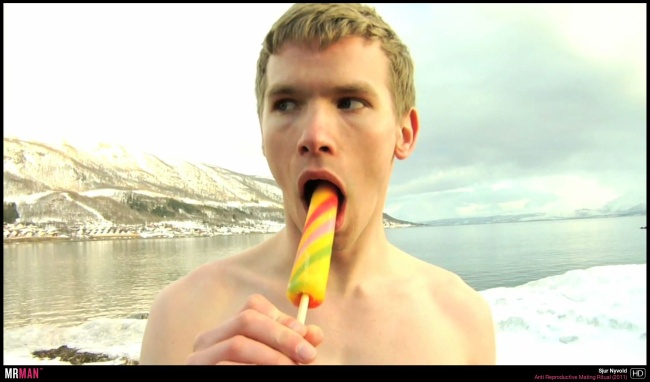 Anti Reproductive Mating Ritual is a Norwegian short film from director Vebjorn Guttørmsgaard Møllberg that combines skateboarding, hot dudes, and full frontal nudity, to poetically convey the gay experience.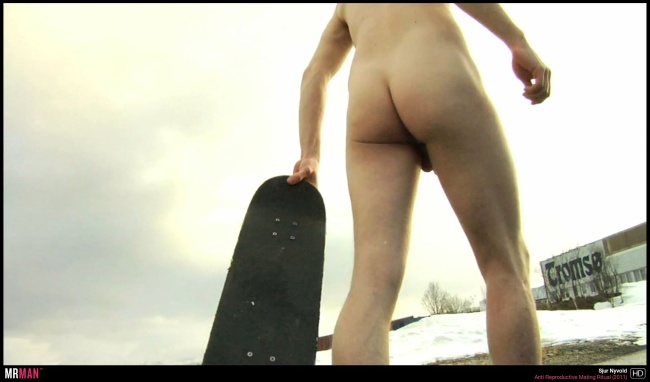 It is without a doubt the sexiest skater movie we've ever seen, so no wonder it was sent to us by our friends over at MrMan.
Actors Tor Erik Bøe and Sjur Nyvold are both insanely sexy, and their touching (literally, they touch peens) performances are something you truly can't miss.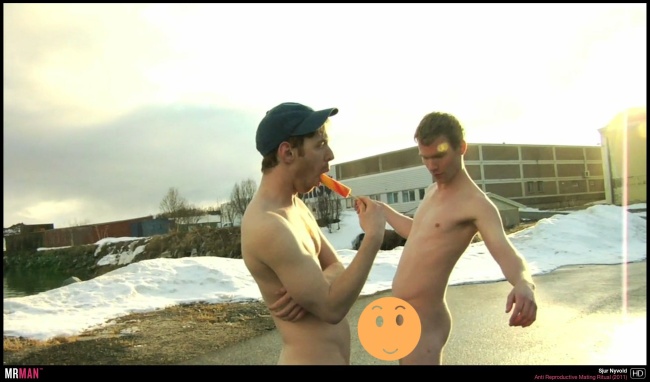 Here are the top five reasons why you need to watch Anti Reproductive Mating Ritual:
The film unabashedly celebrates the male form.
Who doesn't love a tasty treat?
Sword fighting has never looked so sensual.
Actors Tor Erik Bøe and Sjur Nyvold boldly strip down to explore a playful innocence, all while flirting with explicit masculine lust.
Lots of Penises.
We can only show you the censored bits over here (we couldn't even show you the GIFs, with them being so explicit!) – if you want to watch the full scenes and uncensored photos – you'll find those over at MrMan.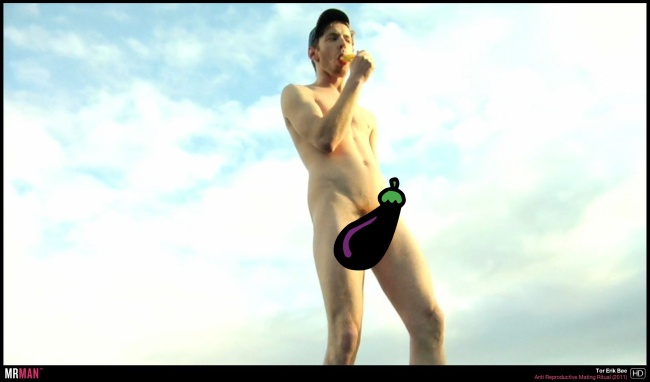 Want to see over 8,000 NAKED male celebs? MrMan are having their once-a-year Lifetime Membership promo – and it's about to end in a few days.
A lifetime of celeb nudity for just $99 – the membership NEVER expires. PLUS, You get a FREE month of TitanMen AND a FREE month of Naked Sword.
Naked Hollywood Celebs – Lifetime Membership