Bill Skarsgård, the 27-year-old pretty boy from Sweden is all the rage in cinemas these days, thanks to his portrayal of the scary Pennywise in Stephen King's IT.
But seven years ago, a young Bill got VERY naked, for a VERY explicit sex scene, for the Swedish coming-of-age film Behind Blue Skies.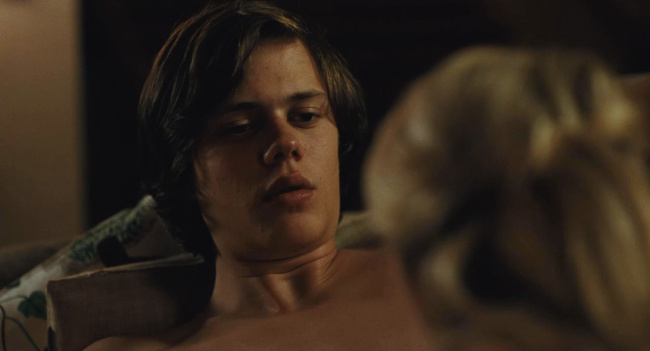 In Behind Blue Skies, which takes place during the 70's, Bill Skarsgård plays Martin, a young guy who gets a summer job at a hotel. The hotel manager takes a liking to young Martin, and takes him around while doing some very shady business deals.
— Bill as Martin in "Behind Blue Skies", 2010. pic.twitter.com/JuiHTxB4Zf

— Bill Skarsgård Italy (@SkarsgardItaly) September 4, 2017
In the first few minutes of the film, though, Martin/Bill spends some raunchy time with a young Swedish girl, who proceeds to undress him and perform oral sex on him.
In a very uncharacteristic fashion (at least for American audiences – it's probably different in Sweden), the female actress is not the only one who gets naked, and Bill is not only fully nude – but his penis is quite visible.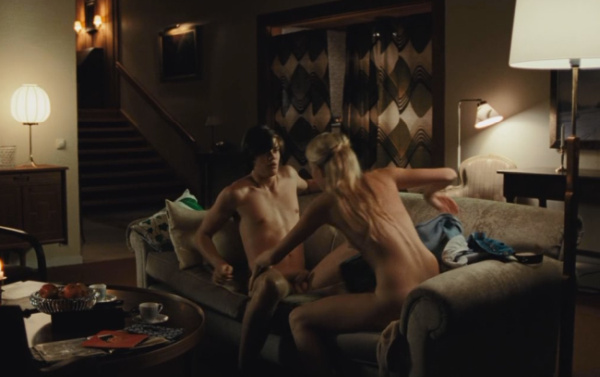 You can watch the full clip via this VERY NSFW LINK. To remove the ads, you can try a Pornhub Premium Trial first.
And see more Naked Celebrities over at Mr.Man.