Late last year, we got our first glimpse of Brenton Thwaites' new edgier, sexier, and abssier (is that a word?) Robin (as in Batman's young sidekick), which he's going to portray in new TV series Titans. Now, the full trailer for the series is here – and Brenton is everything we've dreamed of. Sort of.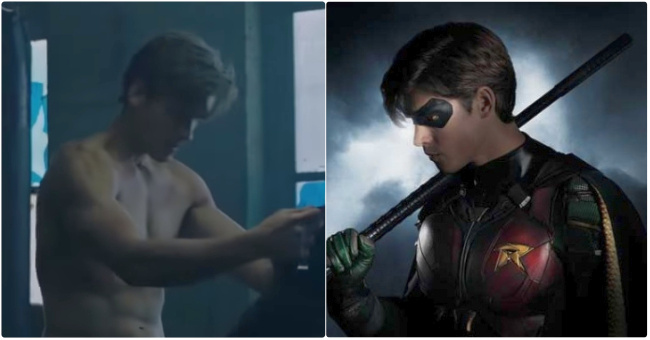 Brenton Thwaites, the 28-year-old Australian actor, is mostly known from his role on Pirates of the Caribbean: Salazar's Revenge, as well as cult horror hit Oculus, and… a Blue Lagoon remake, where he looked like this: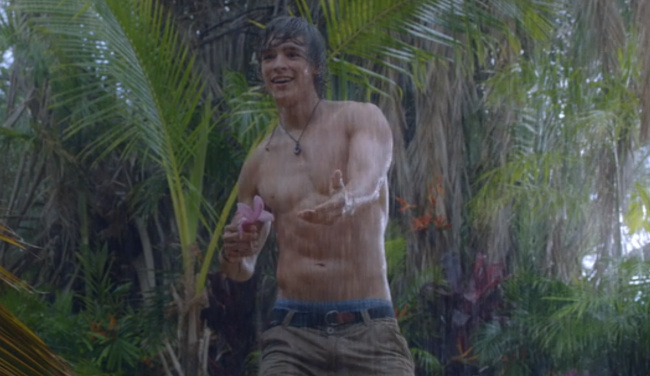 Now he's going to play Robin (aptly named Dick… Grayson), possibly long before he and the Batman became super-buddies.
Titans, which is going to début later this year on DC's new superheroes streaming service, will feature a slightly older-than-usual Robin, who will lead a group of superheros – Beast Boy (Ryan Potter) Starfire (Anna Diop) and Raven (Teagan Croft).
As is the norm these days (at least for DC), the show is going to be dark and gritty – and the trailer follows suit, showing us a lot of… dark and gritty images. As well as a shirtless Robin, sexy abs and all.
And, to his fans' amazement, Robin also says "Fuck Batman" right there in the trailer – and we're assuming he doesn't mean that literally.
The show is being produced by Greg Berlanti, of Arrow and the rest of the DC TV universe fame, but it is expected to be, yes, darker than the other shows.
We'll have to wait and see – but for now, enjoy the trailer: