It's time to take an intimate look at what one of our favourite models – River Viiperi – is doing. Oh, he's posting semi-naked photos of himself, and one where a towel (barely) covers his stuff. So we're happy.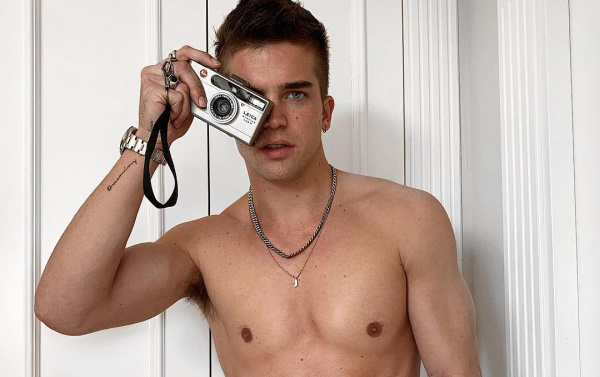 27-year-old River Viiperi is a sexy, Spanish-born model who is not only handsome – but also tends to get naked on Instagram. Yes, he does it often, and we're thankful for it.
This time, we're getting a towel shot – though you have to admit, that towel doesn't cover a lot. It's barely there. Please let it fall off. Oh well… it's still a hot pose.
Want more River? Sure, there's more
Here's to a River-filled 2019!