There's no question about Antoni Porowski's hotness, and his well-kept hair has always been a part of that. So… what's going to happen without that hair? Well, it turns out that even with a buzz-cut, Antoni is still hot – and possibly even more so than before.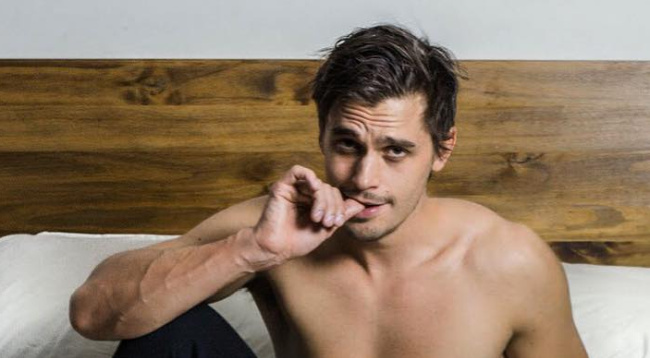 36-year-old Antoni Porowski is mostly known as Queer Eye's food expert. Of course, he's also known as a model who gets semi-naked on Twitter, or semi-naked on magazine covers, but why settle for one claim to fame when you can have multiple?
Yesterday, Antoni posted a new pandemic-era photo – and not only does it put him in the "Sexy Guys With Masks" category, but it also showed his new buzzcut. And… yes, it'll make you want to do things with him. And those arms! Observe:
His fellow Queer Eye expert, Jonathan Van Ness was on-point in the comments, calling this "Quarantine Makeover Realness". Indeed…
And if you need a refresher on what he looked like before (but with abs) – there you go:
That hair!