We had somewhat of a slow year with super-sexy former maths teacher Pietro Boselli – and then… summer arrived. So after looking at him wearing tiny Speedos last week – the Speedos are back, but this time Pietro's doing some interesting… "acrobatics" with his pal Federico.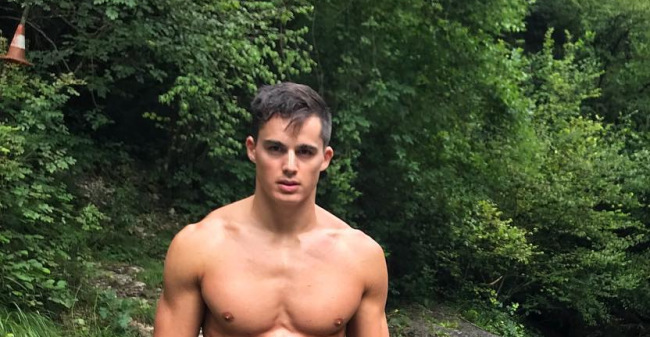 29-year-old Pietro Boselli posted a muscle workout photo captioned "Holiday isometrics" – we DON'T do that on our holiday, but maybe that's why we don't look like Pietro.
"Progressively increasing the weight", the caption goes on to say. And indeed, the first photo shows Pietro with some hefty weights. Then, the second photo, shows him lifting his model friend Marjan.
But he saved the best for last, with the third photo showing him lifting… his hot buddy, Federico Rigaldo, who is – surprise surprise – a sexy dentist. 
Make sure you tap the first photo – the other two are waiting for you inside –
Want to see some more of that hot dentist? Go ahead –
We can't wait for these two to collaborate again…