2016 was a very sad year, with all the disasters and deaths, so we're all happy to celebrate the beginning of 2017 – and hope for better times.
And what better way to celebrate, than with a bunch of hunks, studs and good looking fellas?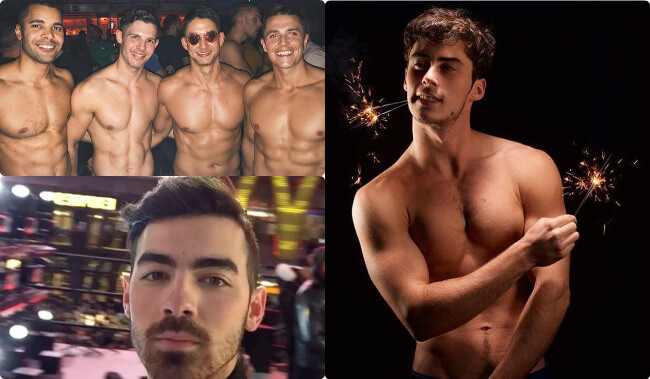 Happy New Year!
1. Fireworks all around
https://www.instagram.com/p/BOvG7iNg_TL/?taken-by=mateo_lanzi
2. Nick Bateman doesn't settle for just ONE midnight kiss
3. Sean Ford is clubbing it
https://www.instagram.com/p/BOtnh3aBC0k/?taken-by=seanfordxx
4. Ross Lynch started the celebrations early
5. Alex from Target is having an emoji new year
https://www.instagram.com/p/BOu2_OJgW4i/?taken-by=alexleeworld
6. Nick Jonas had a gentleman's celebration
7. Joe Jonas hanging out in Times Square
8. Michael Hamm, alone with his mistletoe…
9. Time to Celebrate!
10. Brent Everett had a blast
https://www.instagram.com/p/BOtaHYmjo2P/?taken-by=brenteverettxxx
11. Garrett Clayton sure had some fun
12. Happy New Year!