2016 was a very sad year, with all the disasters and deaths, so we're all happy to celebrate the beginning of 2017 – and hope for better times.
And what better way to celebrate, than with a bunch of hunks, studs and good looking fellas?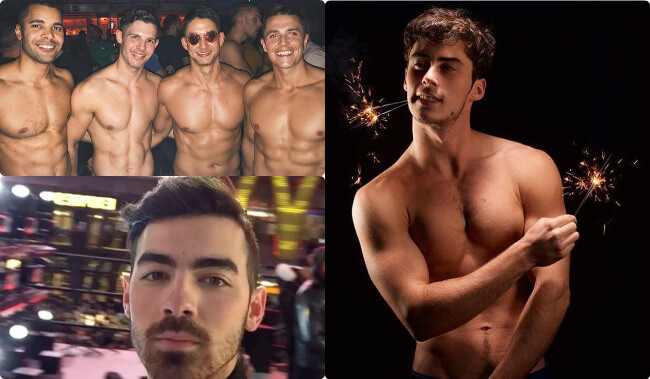 Happy New Year!
1. Fireworks all around
2. Nick Bateman doesn't settle for just ONE midnight kiss
3. Sean Ford is clubbing it
4. Ross Lynch started the celebrations early
5. Alex from Target is having an emoji new year
6. Nick Jonas had a gentleman's celebration
7. Joe Jonas hanging out in Times Square
8. Michael Hamm, alone with his mistletoe…
9. Time to Celebrate!
10. Brent Everett had a blast
11. Garrett Clayton sure had some fun
12. Happy New Year!