"Reboot Fever" is still with us (or rather, with Hollywood) – and the latest series about to get the reboot treatment is 90's hot-guys-filled drama favorite – Party of Five. But it won't be exactly as you remembered it…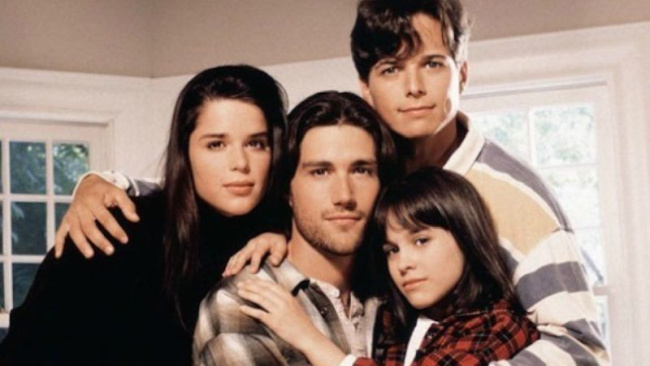 The original Party of Five aired for six seasons, starting in 1994, and told the story of five brothers and sisters who had to fend for themselves, after their parents' tragic death in a car accident.
In the hot men department, the show starred Matthew Fox (as Charlie), Scott Wolf (as Bailey), and Jeremy London as on-and-off boyfriend Griffin. In the women's department, the show featured Neve Campbell (as Julia), and Lacey Chabert as Claudia.

According to The Hollywood Reporter, The planned reboot is developed by Party of Five's original creators Chris Keyser and Amy Lippman. 
The show will, again, focus on brothers and sisters living together – but this time, it will be a Latino family who have immigrated to the United States, and are living "through the highs and lows as they learn to make it in a new country" (or in other words – living in Trump Land…)
There's no word on casting yet, or on whether any of the original cast members will make an appearance.
Following the original show, Matthew Fox went on to become an even bigger star with Lost, but hasn't been seen in any major shows since then. Scott Wolf, who still looks almost the same as he did 20 years ago, is starring these days in the medical drama The Night Shift.