Personal trainer and model Nick Sandell has a thing for towels, apparently. As in – he uses them to cover, well, very little, then teases us with a photo. (Which he then deletes for some reason, unfortunately).
Well, Nick and his towel are back – and as always, it covers little, and shows… a lot.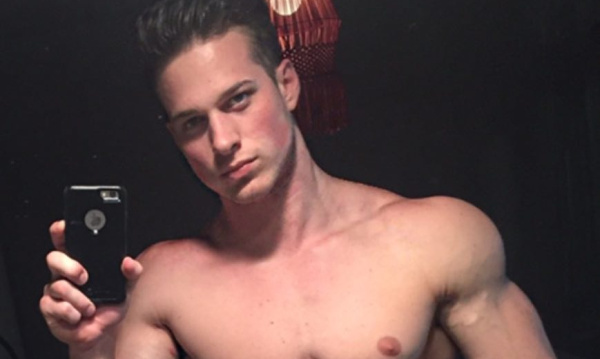 Nick Sandell is a 25-year-old personal trainer who also models with WILHELMINA Models. He's also the co-founder of Model Trainers, where you get 1-on-1 training from… hot models who know what they're doing. And he even has an Onlyfans account.
This week, we were treated to a couple of photos taken by Kevin McDermott, celebrating towel day (that's on May 25). First, the black and white ones (be sure to slide – the raunchiest photo is the second one) –
https://www.instagram.com/p/BxslgNunmBb/
But wait, there's one in colour:
Impressive, right?
We'll keep watching.
https://www.instagram.com/p/Bu7EsTSg0yS/