Just as this mostly-awful year is coming to an end, we're being spoilt by one of our favourite trainers/models – Nick Sandell. Yep, he's stripping again – this time on the beach – and we get to peek.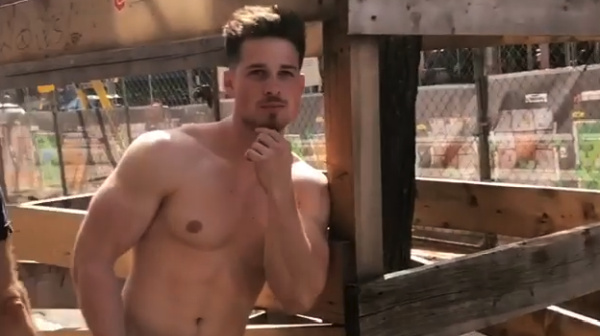 In case you need a refresher, Nick Sandell is a model, the co-founder of Model Trainers (where you get 1-on-1 training from hot models who know what they're doing) And he even has an Onlyfans account, where you'll get a lot of… skin.
Oh, yes, and he's also not afraid to show, ehm, a lot on Instagram. With Instagram being what it is, the photos sometimes get deleted…
So please hurry up and enjoy this one (and yep, you need to swipe for the cheeky one) –
Don't you just hate it when sand gets all over the place?
And if one hot boy isn't enough for you, well…
Don't worry, we'll keep watching.