Have you watched the season premiere of Scream Queens yet? If not, you're missing out on a very gay, very shirtless Nick Jonas, as the closeted (for now) Boone.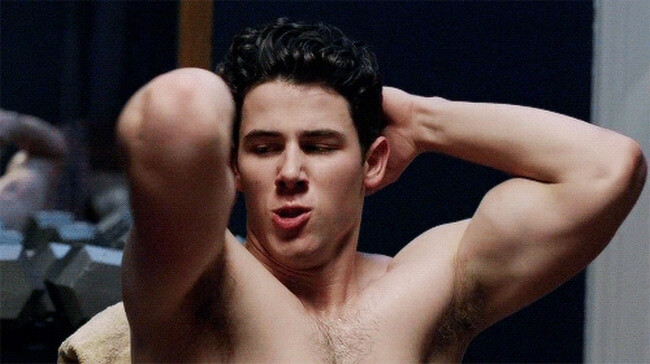 Scream Queens is the latest series from Glee's creator Ryan Murphy, combining comedy, horror, and hot guys (and girls, we're told). Teen heart-throb singer-turned-actor, Nick Jonas, plays a college frat boy who seems to really love male bodies – including his own.
In an interview with Entertainment Tonight, Jonas promised a very intense character. "He's got a lot under the surface that you don't see at first, and it all unravels as the show goes on."
This is actually the second gay role for Jonas – he also stars on "Kingdoms", where he plays a gay wrestler. "Whatever I can do for the [LGBT] community is just a blessing for me."
See the full interview right here, and if you happened to miss the premiere, you can watch it on Hulu with a 2-week free trial.