What happens when you combine Nick Jonas and a movie that is about, well, mostly sex (straight sex, unfortunately)? You get "Bom Bidi Bom", Nick's collaboration with Nicki Minaj, for the "Fifty Shades Darker" soundtrack.
And when asked about it, Nick really wants you to like this song – so much so, that he wants you to… have sex while listening to it. Sex with Nick Jonas? why not.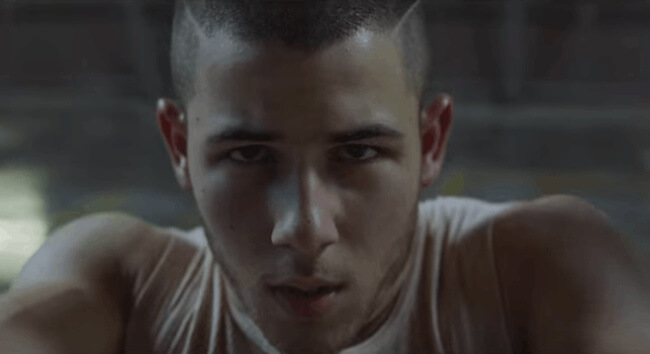 According to people who have seen "Fifty Shades Darker", the sequel to "Fifty Shades of Grey" (mostly so they could see Jamie Dornan working out in the gym for two minutes… after all, the sex is so… straight), Nick Jonas' song is featured in an "explosive sex scene". Speaking to Entertainmet Weekly, Nick had this to say:
"I haven't seen this scene yet, but I've heard from many people that it is… an explosive scene. I just tried to bring some soul to it, and have fun with a song that I hope a lot of people have sex to."
Nick Jonas, Jamie Dornan, sex… it's a match made in heaven. Or at least in our dreams.
As a bonus, here's a recent photo Nick posted to his Instagram account, of himself chilling out in his undies:
As for "Bom Bidi Bom", There's no video clip, but you can at least listen to the song right here (and possibly have sex) –