Altough Nick Jonas played a tough [gay] boxer on TV series Kingdom, he's usually pretty cool in real life. But when a fan, who took a selfie with Nick, used the photo's caption to insult the popular singer – Nick decided to fight back.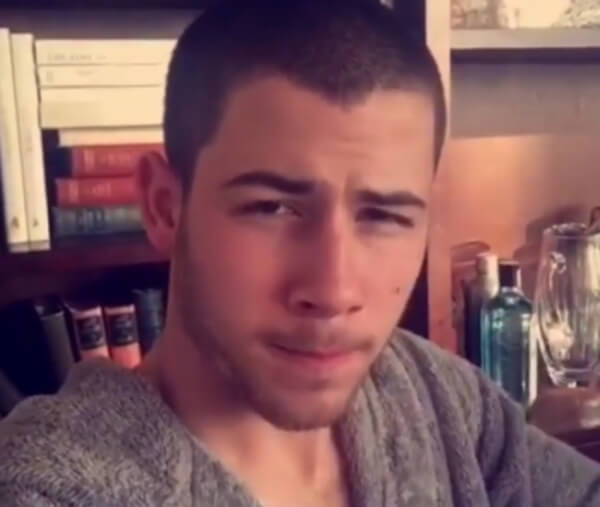 24-year-old Nick Jonas, whose height is somewhere around 5.7″, was approached in the street by a fan named Zak Hanzal. Nick agreed to take a selfie with the fan, who later posted the result on Instagram.
The problems began when Nick saw the photo's caption on Instagram, which read:
@NickJonas u need a few more inches bruhh
Nick decided not to stay silent, and decided to teach his fan some manners:
"You need some manners "bruh". I didn't need to stop to take that picture with you. Just rude. Very Rude."
LMAO he was so hurt pic.twitter.com/mwsHsiVpaV

— la bella vita (@drugproblem) August 25, 2017
As expected, Nick's fans started slamming the tall shamer, who eventually decided to change his caption to "One of the most humble superstars…MY MAN @nickjonas."

At that point, Nick was satisfied, and called for a ceasefire with a thumbs up: "Hey y'all…it's all good. No need to spread the hate."
With Nick looking the way he does – he probably doesn't need the extra inches. Anywhere.