Porn (gay and otherwise) is often said to be one of the backbones of technology – and is a major force on the internet. In recent years, free porn "tube" sites, like PornHub, have become extremely popular.
But a new law in the UK, means anonymous viewing might be over – as you will have to prove your age on every site.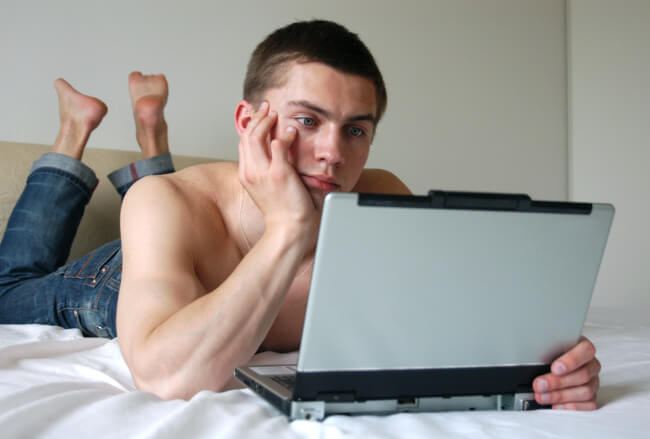 Starting this April, anyone in the United Kingdom who wishes to view porn online (so pretty much all gay men in the United Kingdom), will have to prove they are over 18-years-old, as part of the new Digital Economy Act.
The way this identification will work, however, was left to each website and company to build on their own – which raises concerns.
MindGeek, the company behind popular "tube" porn websites such as PornHub and YouPorn, as well as several popular gay porn studios such as Men.com and Sean Cody (Note: They are also an affiliate sponsor on GayBuzzer), will implement an "AgeID" system.
According to Sky News, the AgeID system will require users to sign up to their favorite porn sites with an e-mail address, and then use their passport or a mobile phone to prove their age.
This can obviously be a concern for porn watchers – especially gay porn, with people who might still be deep in the closet, and will not be happy to give out their details and porn watching habits.
A spokesperson for MindGeek told Sky News:
"AgeID has been built from the ground up with data protection, data minimisation and the principles of privacy by design at its core,. This is why we do not store any personal data entered during the age verification process."
Failing to prove your age would result in the porn sites being blocked. Further concerns regarding this new law, are that eventually it will pull a bigger blanket over the web, and block websites which are of an adult nature – but not necessarily pornographic.