Ever had the urge to watch porn on the Tube? You should probably resist that no matter the rules, and wait until you get home. But in London, if you insist on watching it while riding the underground, transport bosses now say they will report you to the police.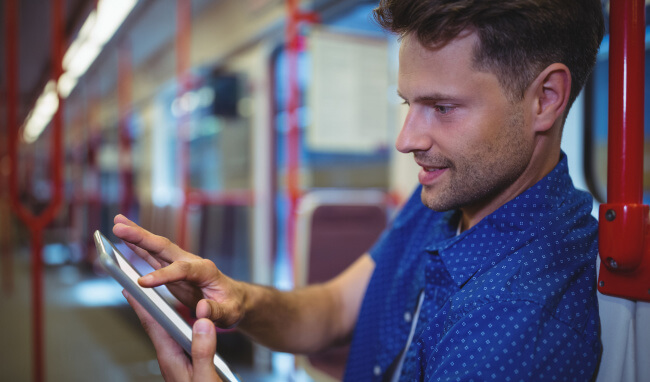 Several cases of people watching porn on the tube have come up recently. Last month, we wrote about a man "caught" watching porn on his tablet, during London rush hour, and similar cases have apparently piled up since then.
Now, The Evening Standard reports, "Transport for London" is urging people who see others watching porn on public transport, to report them to a member of staff.
"We do not tolerate any unwanted sexual behaviour on our transport network", said Siwan Hayward, TfL's Head of Transport Policing.
"We work closely with police taking all reports extremely seriously. If someone has made you feel uncomfortable, for example by viewing pornographic material, please tell the police or a member of our staff."
It appears rush hour Londoners have nothing better to do than to watch other people's phone screens. But Judging from some of the gay porn that's out there – TfL might also need to look for people FILMING porn on public transport…