Nathan Thursfield, a 21-year-old gay man from the UK, has spent over $50,000 on cosmetic surgery so he could look like his favorite model and TV star – Katie Price.
Now, he was warned that if he undergoes another surgery, there's a %70 chance his nose would collapse.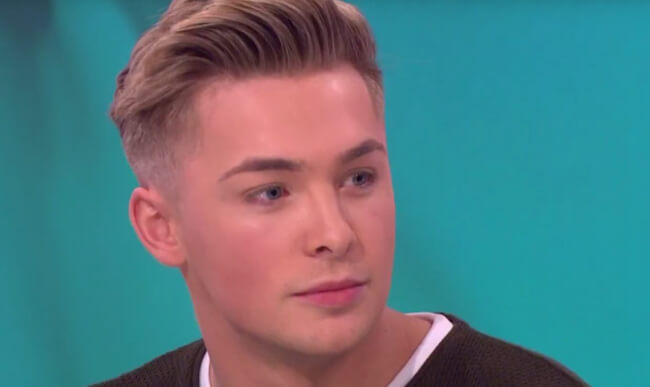 Nathan was on ITV's "Loose Women" show, where he sat alongside his idol. He's been a superfan since he was 14, and had undergone numerous surgeries so he could look more like her. "I've had two nose jobs, chin filling, cheek filling, Botox, teeth, tanning…"
Now, he's planning another nose job – but was warned that his nose might collapse. His idol , Katie, tried to convince him not to go through with another surgery:
You look perfect. If you want to look like me… I want to look like you! You are gorgeous, okay? Don't get your nose done because the next time I see you, I want to see you with a nose and not a hole.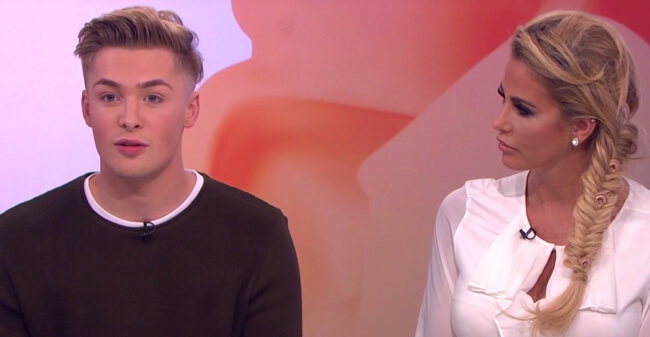 Nathan's boyfriend, Michael, was asked how he feels about all this:
I constantly tell him: just embrace who you are. He is good looking, as much as he doesn't admit it to himself. I would rather support him so he wouldn't do it behind my back, even though I disagree with some of the stuff he's done.
Watch the interview right here: