The internet has brought us many good things – but top among those (of course!), are hot models who take part in silly challenges. That is, challenges that make them do things like get naked on Instagram – which is what Jeff Kasser did.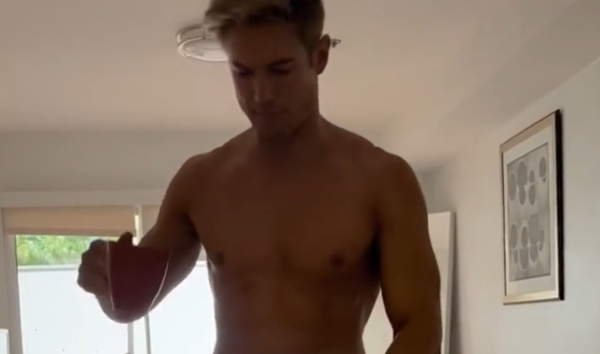 Jeff Kasser is a stunning 35-year-old model from Tennessee, who is also a very popular Instagram figure, with more than 729,000 fans (you'll understand why, once you see his photos and videos).
Recently, Jeff posted a "Good morning challenge" video (is that a thing?) – where we got to find out what he wears in the morning. Nothing.
https://www.instagram.com/p/B5qPdwXH7Rr/
That pesky little Earth, ah? Well, at least there's more to enjoy from Jeff:
https://www.instagram.com/p/B6dSdqkHRuq/
And how he keeps looking like that:
Just go follow him, you know you want to.