If you follow hot guys on Instagram, there's a good chance you already know Derek Chadwick. With more than 270,000 followers, and more importantly – an incredibly sexy look, he's definitely someone to look at. And recently, he also came out publicly as gay for the first time.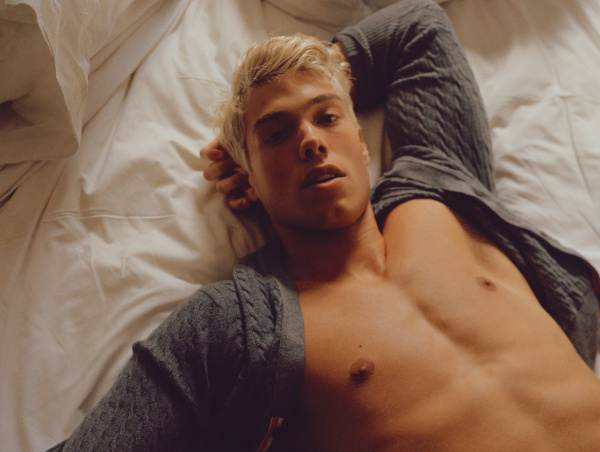 In an interview for the August issue of Gay Times, 23-year-old Derek Chadwick, who is a model and musician, opened up about his sexuality for the first time.
"I think I realised vaguely at school that I was gay, like officially. There was a point that I just knew", he says.
https://www.instagram.com/p/BlQg6cXlcEq/?taken-by=derekchadwick
As is often the case with people who stay in the closet for a while, Derek says it affected other aspects of his life, due to the constant need to hide his true personality.
"I felt it ('gay shame') on the most personal level that you could feel it because my parents were, at first, not very accepting of it (being gay) at all.

I came out to my mom and step-dad, and I remember my mom saying that she thought I was straight."
https://www.instagram.com/p/Bf_jNLWl-Oz/?taken-by=derekchadwick
Now, Derek wants to help other people in similar situations. "If I can just inspire one person", he says, "whoever that is, to be their true self or do something they were scared to do or didn't feel 100% confident in, that would be the most rewarding part of all this."