Smokin' hot model Miles McMillan, who's also long-time boyfriend of the Spock himself (Zachary Quinto), celebrated his birthday this week – and what better way to celebrate, than to strip down to your… birthday suit?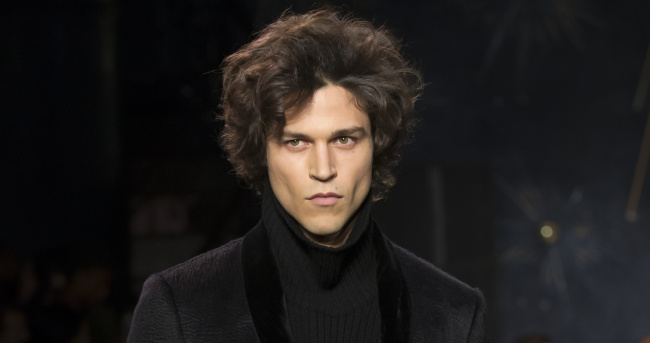 29-year-old (as of this week) Miles McMillan is a successful model who worked with some of the best fashion brands and photographers in the world. Miles and Zachary Quinto have been together since 2013, and they now live in Manhattan.
Today – that's one day after his birthday – Miles delighted his 157,000 Instagram followers, by posting a nude photo with a wonderful view (and we're not just talking about the view of his bum. Which is also wonderful)
While we're here, let's look at a couple of other hot photos of him:
Looking good together (though we could do without the moustache) –
Keep up the good work!