Having a crush on your high school teacher is not very common (outside of porn, that is) – they're usually old, straight geezers. But this one guy on Reddit DID have a crush on his teacher – which he got to fulfill several years later.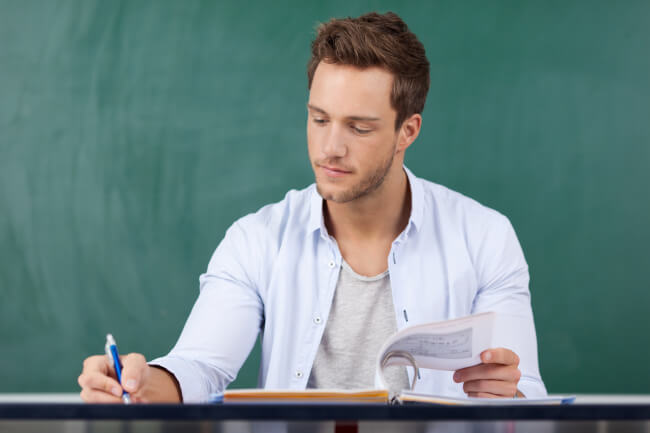 "After almost a year of not having any gay social apps I downloaded scruff yesterday", he writes. "While looking at the guys near me, I found my English teacher from Sophomore year.
"He was one of my favorite teachers ever and I had a HUGE crush on him, He was fit, smart, scruffy, and absolutely fucking gorgeous. And now I'm freaking out so bad I want to message him but I'm not sure I should."
Well – he did. A few days later, the guy had an update:
He remembers me. And is up for a meet up!!! 
And indeed, they've met – and it was wonderful:
OK guys, we met at the bar and got a booth, we talked about school and catching up about what we did after I graduated. He kind of avoided talking plainly about sex when we were at the bar, but it was still an awesome time.

So because he walked there, I drove back to his place and that's when he started coming out more, as he was feeling me up while I was driving and getting me to do the same, it was great.

When we got to his place we started making out, again great. Things progressed from there, he said he wanted to take things slowly but he was good with me sucking him off. So that was a slight disappointment but I still got to blow him.

I left his place around 1 because he said he had work things he needed to do early this morning, not sure if that's a bad sign or not. But over all I had a great time.