Australian actor Keiynan Lonsdale, who we know from The Flash and Love, Simon, is not only openly queer – but also openly hot. And when he posted a bunch of nude bathroom mirror selfies on social media this week – the internet was on fire…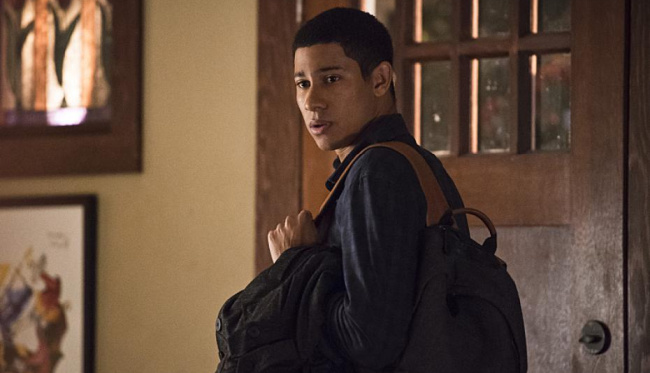 27-year-old Keiynan Lonsdale, who played Wally West / Kid Flash on the CW's Flash, came out as queer back in 2017. Addressing the issue on Instagram, Keiynan had this to say:
"It just depends on the day, sometimes I'm bisexual, sometimes I'm gay, sometimes I'm straight, sometimes I'm not anything. It doesn't matter. Either way, through all that, I'm Keiynan. So if your question is, 'Am I Keiynan?' Yes, I am Keiynan."
But we're here today for the thirst photos, which Keiynan supplied us with earlier this week. His fans went wild, obviously… so enjoy:
"Slow.. Take our time with the ride.." 🌹 pic.twitter.com/pxg0uEV52Z

— Keiynan Lonsdale 🌈 (@KeiynanLonsdale) January 7, 2019
Last week, on New Year's eve, Keiynan shared a video of his first New Year's Eve kiss with his boyfriend, model Zak Frio – and it was adorable:
https://www.instagram.com/p/BsFbemIlMkX/
And that's the two of them when they're not kissing –
https://www.instagram.com/p/Bp2idyQFHDg/
We'll keep watching!