Here's something you didn't know about Justin Bieber: he helped invent a new shirt. It's a t-shirt, but long. And it's white. Ehh… Never mind – we're here for his body, and Bieber certainly delivers in his new sensual ad.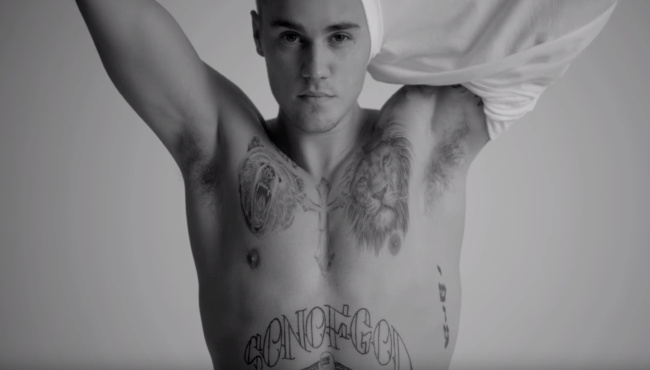 Justin's new shirt was designed by stylist Karla Welch, after, according to Vogue, the popular singer came to her and demanded a special type of shirt – "tomorrow."
"He was so fearless. [He said], 'I want T-shirts that are long,' and they literally didn't exist in the marketplace. It was a bit of a nightmare."
Karla then went to Kmart, bought a bunch of white t-shirts, took them apart, and then remade them into white t-shirts.
"Karla and I have always pushed boundaries together", Bieber says, "and this collaboration is a continuation of that."

You can see the results in this video – but let's face it, you're going to be focusing on his body WITHOUT the shirt. So enjoy:
h/t: Gay Times