With some reality stars, nude photos and clips get "leaked" – while others, like Joss Mooney, do us the service of posting them on their official Instagram pages.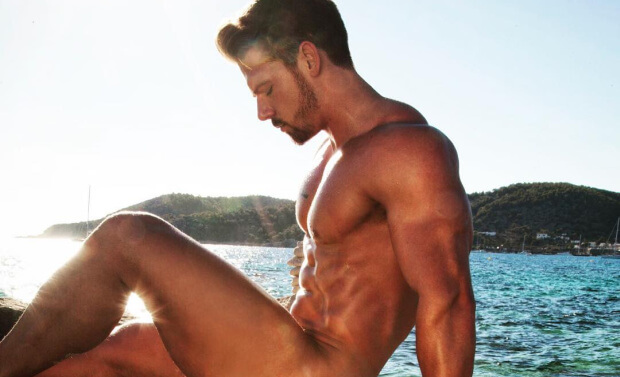 Mooney is a former "Ex On The Beach" star, and a personal trainer.  MTV's "Ex On The Beach" is a reality show where single men and women are stranded on a beach… with their exes. Mooney was part of the first season of the show.
This isn't the first time Mooney posts a nude photo on Instagram – a while ago, one of his [underwear!] photos was reported as "inappropriate", and was consequently taken down. In response, Mooney posted a… nude photo.
Now, he's back with his clothes off again – working on his tan lines, of course.
Enjoy:
https://www.instagram.com/p/BMe_Kj4DQOS/?taken-by=jossmooney
And that's him with some clothes ON: