To this day, you probably remember Jonathan Lipnicki as "the kid from Jerry Maguire", even though he's been in a quite a few other films since then, and he's all grown up now.
But a recent visit to the Dead Sea in Israel, with "the shortest shorts", had his fans focusing on one particular area where he's all grown up…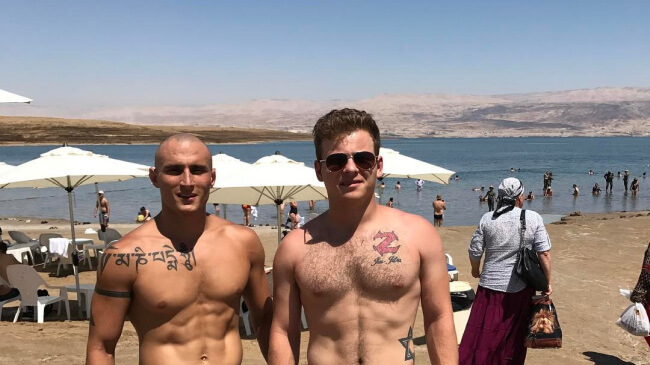 Jonathan, who since the 1996 Tom Cruise movie has grown up into a major 26-years-old hottie, opened up earlier this year about the bullying he had to go through when he was a kid.
Last week, Jonathan visited Israel, where he went to the Dead Sea. Being that it's so hot over there, Jonathan obviously had to wear a very tight… bathing suit… or shorts… or whatever that gorgeous thing is.
And obviously, that had a certain effect on a certain bulge – and his fans went crazy in the comments. Observe:
While many were commenting about how hot Jonathan is, some – including his older sister – were angry about the lewd comments, and a heated debate ensued.

We won't take sides – instead, we'll let you enjoy some more of his Instagram photos:
And an older one –
https://www.instagram.com/p/BRE-GtSA8A3/
Oh, and despite what was written in a certain publication – Jonathan took to Instagram to confirm he's not gay…