Joey Gentile is a rather popular 23-year-old YouTuber and social media pundit from Ohio, and, gladly for us, is pretty easy on the eyes as well.
This week, we got to see some… usually-private parts of him as well.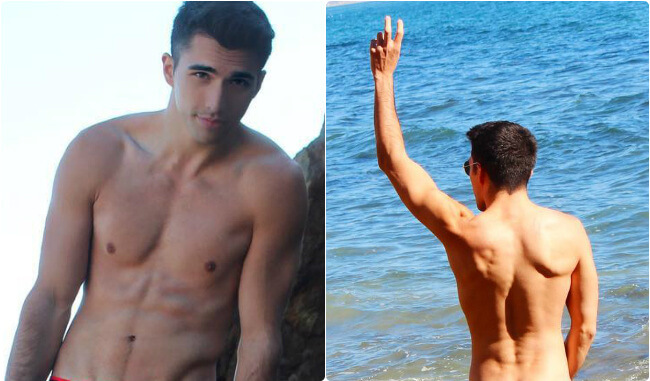 The openly gay Joey's been doing the social media/video rounds for about 6 years.
Earlier this week, he told the story of how an Uber driver tried to have sex with him in the car. And to his many fans, he is also known as… Daddy J.
But we're here to celebrate his new highs on Twitter and Instagram, [almost] breaking the 10k mark on Twitter, and 30k followers on Instagram.
To celebrate, he posted a beach photo… without any clothes on.
Congratulations! Now, enjoy:
Thanks for almost 10k twitter and 30k on insta 🤷🏼‍♂️😘

RT for a Follow or DM pic.twitter.com/1jGgRgvPdX

— Joey Gentile (@Joey_Gentile) December 10, 2016
And if you're curious what he looks like on the other side – there's this: